Covid-19 Safety
Fitness 1440 is committed to meeting and exceeding all provincial and federal Covid-19 guidelines. Our dedicated team has put health and safety at the top of our priorities during this time of uncertainty. We will continue to monitor the information given by public health experts and will act accordingly.  Thank you for your continued support !

Get a wide variety of fitness classes with our Group Fitness Classes. From Zumba, Yoga, Cardio and much more Fitness 1440 offers fun and engaging classes to get you into shape. All of our classes are available to all members and included within our unlimited membership pricing.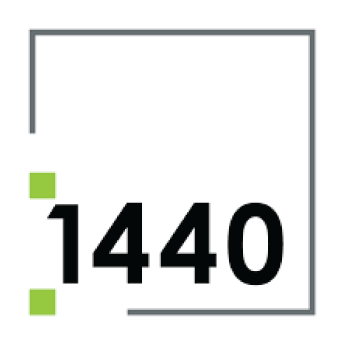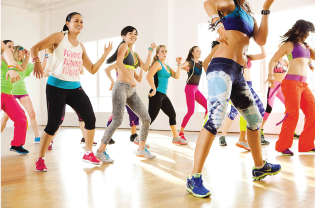 Ready to party yourself into shape? That's what the Zumba program is all about! It's an exhilarating, easy-to-follow, calorie-burning, Latin-inspired dance party that's moving millions of people into joy and health.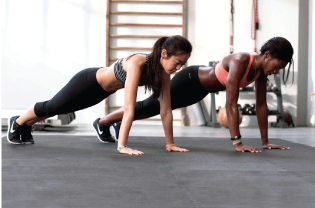 Our boot camps take place in smaller group settings. You can customize your private camp by selecting the number of sessions and the times for your sessions. Gather a group of friends, family or coworkers and get started today!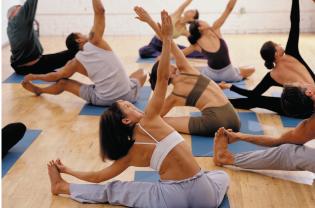 Yoga uses slow movements and stretching to increase flexibility, balance and cardio strength. It is also good for relieving stress and promoting relaxation. Yoga has been used as a meditation technique for thousands of years to help you get in tune with your body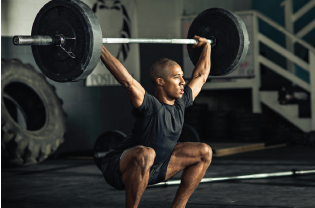 At FITNESS:1440™ locations we offer many different class types that will help you increase functional strength, build muscle mass, and improve balance and coordination.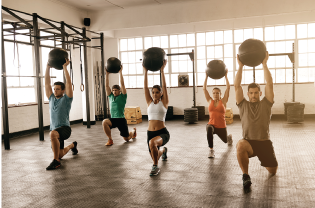 Build your cardiovascular fitness in a variety of calorie torching workouts. Cardio can be the basis for a healthy lifestyle and FITNESS:1440™ can help you find the style that is right for you.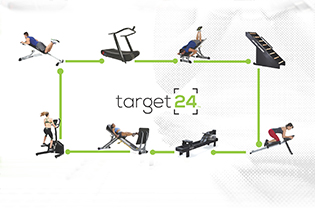 Designed to match each member's unique desires and fitness goals, participants go through twelve 30-second intervals four times. The routine changes every 30-days to maximize muscle and mind stimulation.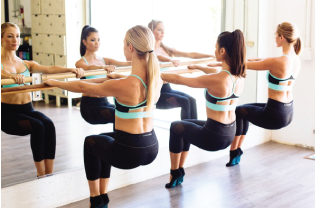 The BeyondBarre method can be performed with only a ballet barre or enhanced with weights, balls, resistance bands and the ice-skating inspired BeyondBarre GlideBoard for some fun cardio​.
A SE Calgary Fitness Gym Delivering The Results You Want
Is it time to make a change? Are you looking to transform both physically and mentally? Our gym in SE Calgary will help you achieve your fitness goals. We have the industry's top of the line equipment to make sure you are getting the best results for each and every work out. Fitness 1440 is revolutionizing the way you exercise to get maximum results. Whether you are a beginner or a pro, the variety of classes we offer cater to all gym goers. Let us show you your true potential and start transforming your body and mind today.

If you're looking for some additional help in starting off, we have a great team of personal trainers with years of experience and plenty of success stories under their belts. Our fitness gym in Calgary also offers all sorts of classes to keep you engaged in reaching your fitness goals. From Yoga to Zumba, Kickboxing and Cardio, we have a class that will get you on track to getting in shape and staying fit. To get started with your membership give us a call, fill out our online form or pay us a visit at our Calgary gym.



We've developed a simple, proven, science-based exercise program that redefines physical training, maximizes your total gym experience, and helps you achieve your fitness goals.