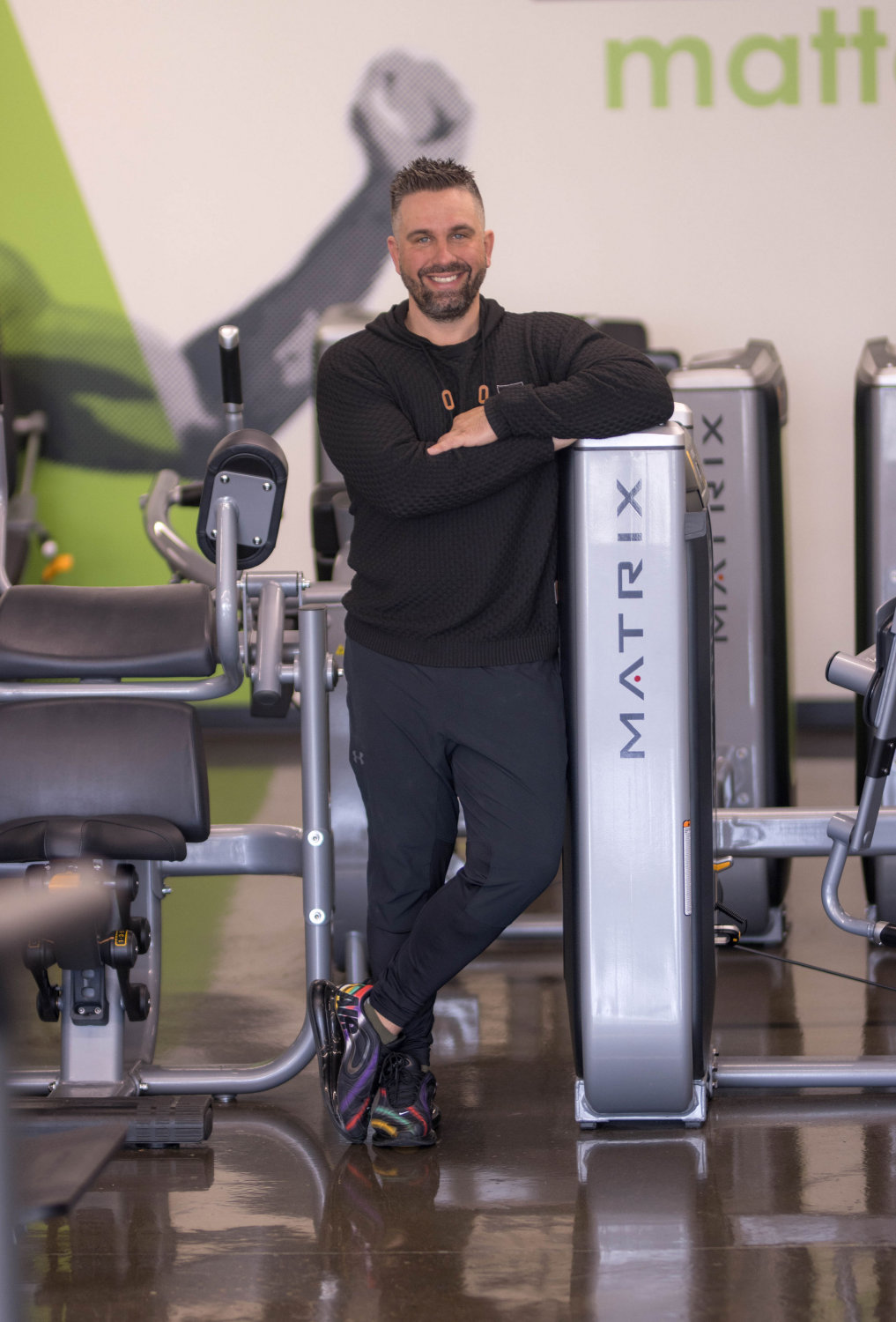 Ryan Grocholski
Club Manager
Ryan comes to us with 20 years of wealth of knowledge in the fitness industry. His passion was fueled through the many sports he played. Originally from Manitoba, Ryan started his fitness career in 2001, graduating with a personal training diploma and has done extensive PT certifications throughout the years. Ryan is excited to continue to share his knowledge and expertise with the Fitness 1440 Members. Ryan is always happy to answer your fitness questions with a smile! When Ryan is not at the gym you can find him spending time with his sone or fly fishing on the Bow River!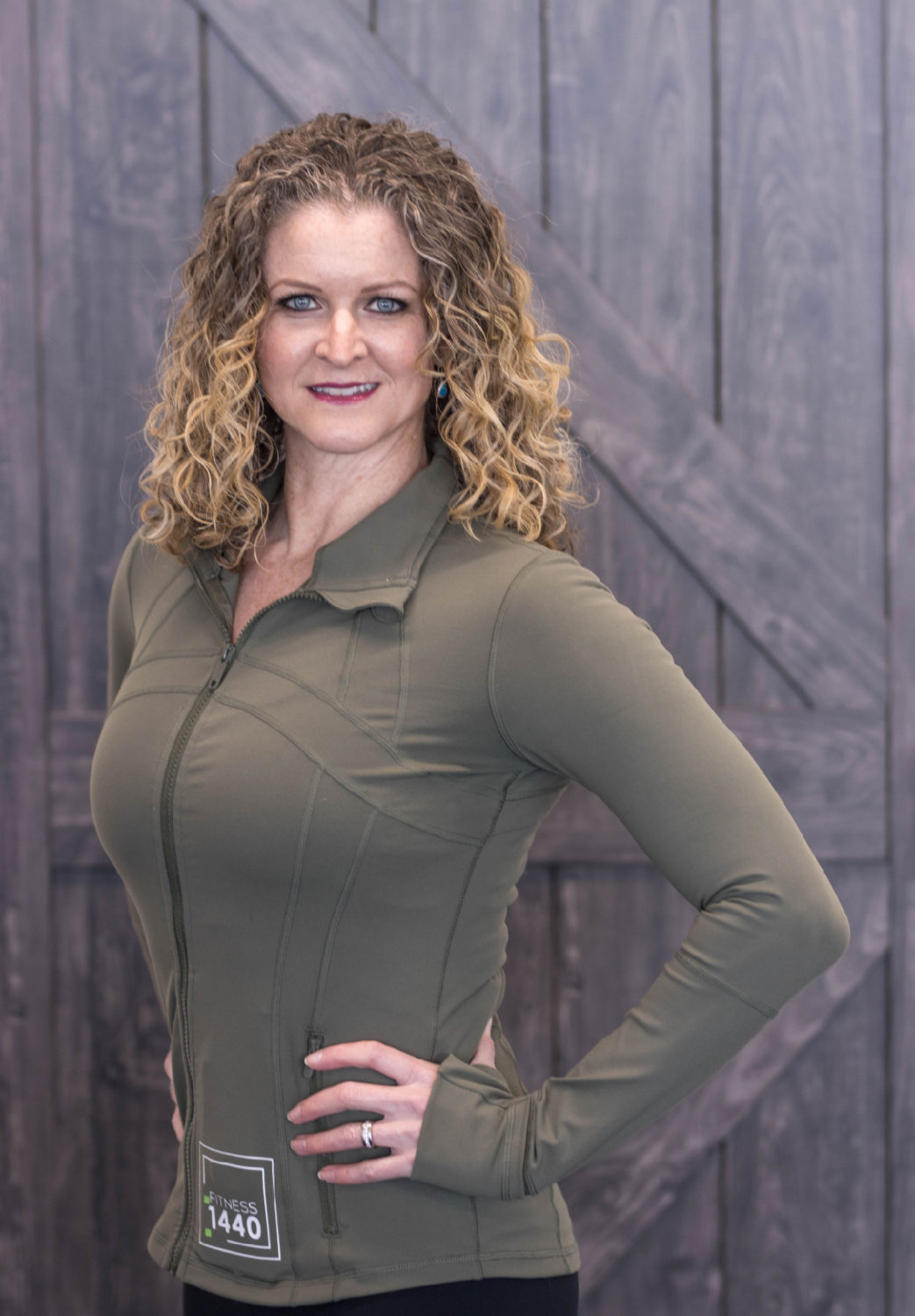 Barbara King
Fitness Manger & Personal Trainer
Barbara is a certified ISSA Professional Personal Trainer, Sports Nutrition Specialist and Level 2 NCCP gymnastics Coach with over 15 years of experience. Barbara's fitness journey started at the age of 7 where she excelled in gymnastics and became the Quebec Provincial Champion. At the age of 16, she started coaching competitive gymnastics and became interested in personal training. When Barbara moved to Calgary, she kept coaching competitively and supervised the recreation program at the Glenmore Gymnastics Club. She then opened up her own Personal Training Facility until 2008 and was an in-home trainer until 2019. She joined the Fitness 1440 Legacy team in 2019 and is now the Fitness Manager. On a side note, Barbara is also a professional opera singer.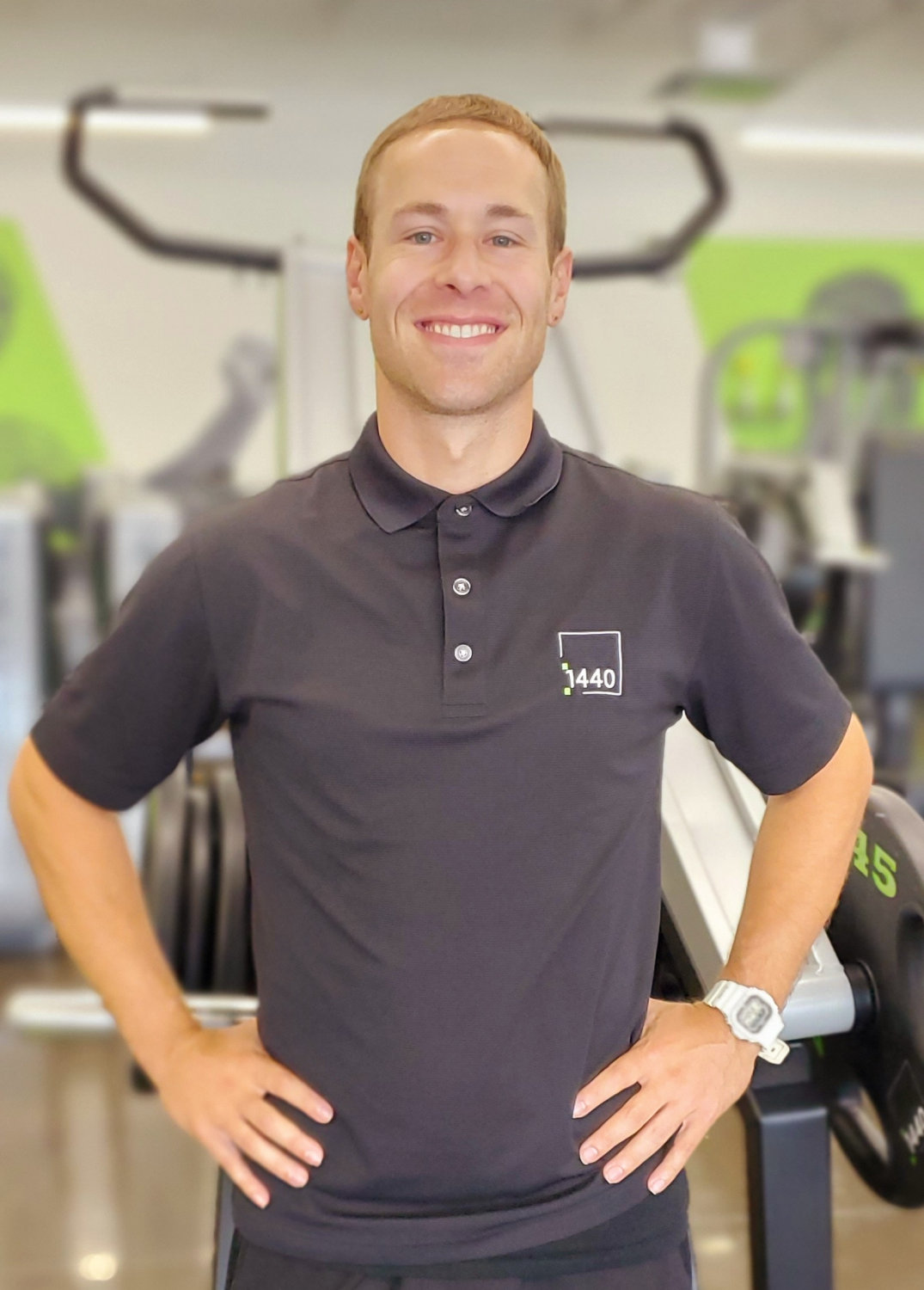 Lucas Rajcic
Personal Trainer – Ba Kinesiology, Can Fit Pro CPT
Lucas believe that fitness allows people to grow in many ways aside from just the physical benefits. He feels privileged to be able to help empower people through movement and education about the human body, and he takes pride in being a leader and fitness professional.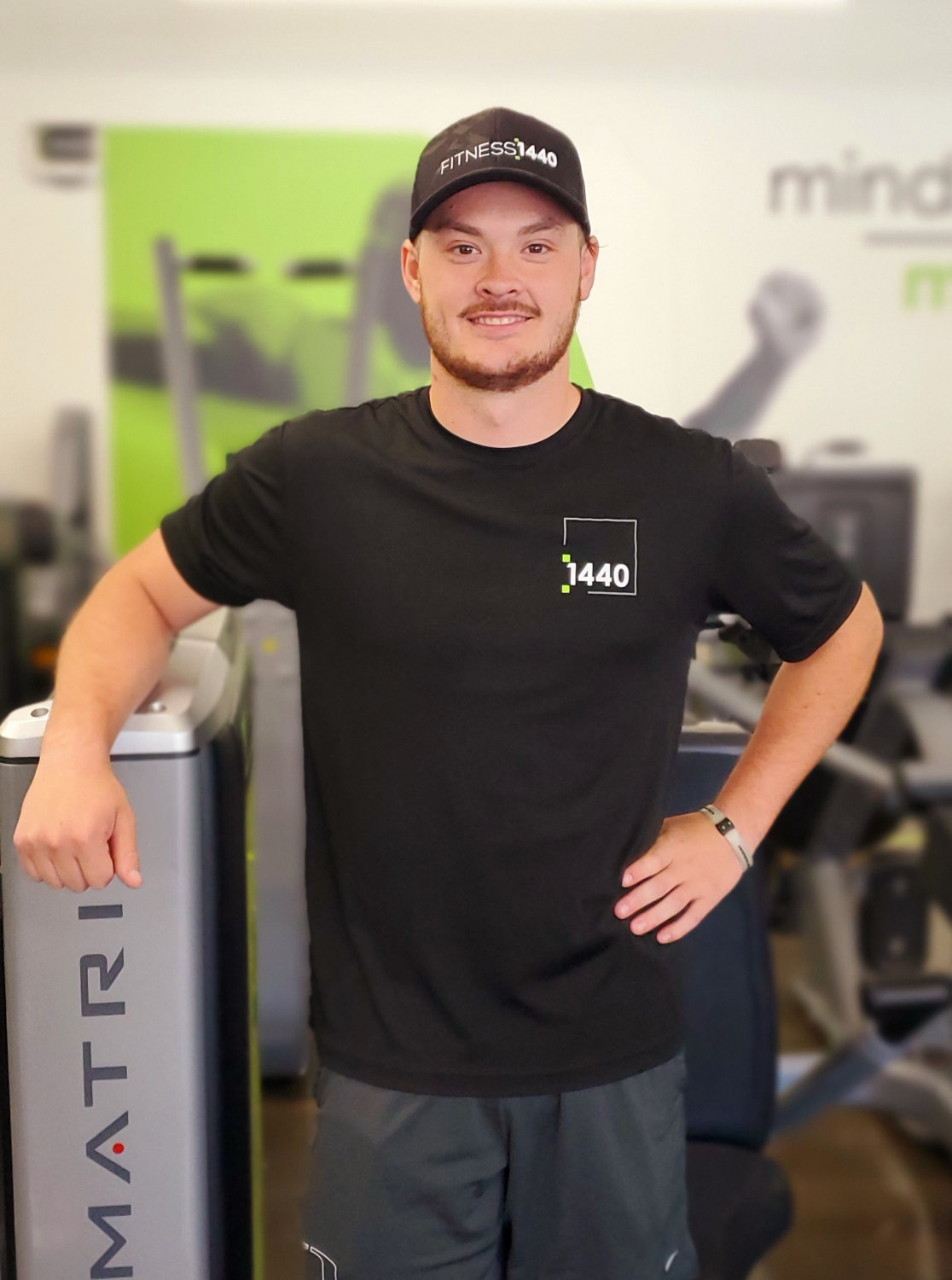 Jordan Maucieri
Personal Trainer
Jordan is a certified ISSA Professional Personal Trainer. He developed a passion for athletics from the age of 12, when he started playing various sports. Through team sports such as football and basketball Jordan has developed leadership and communication skills. These skills led Jordan to play football for team Alberta, and the U of S Huskies at the university level. He is currently playing for the Junior Colts football team. Through his time coaching and playing, Jordan developed a love for fitness and is excited about his new position as a personal training at Fitness 1440 Legacy!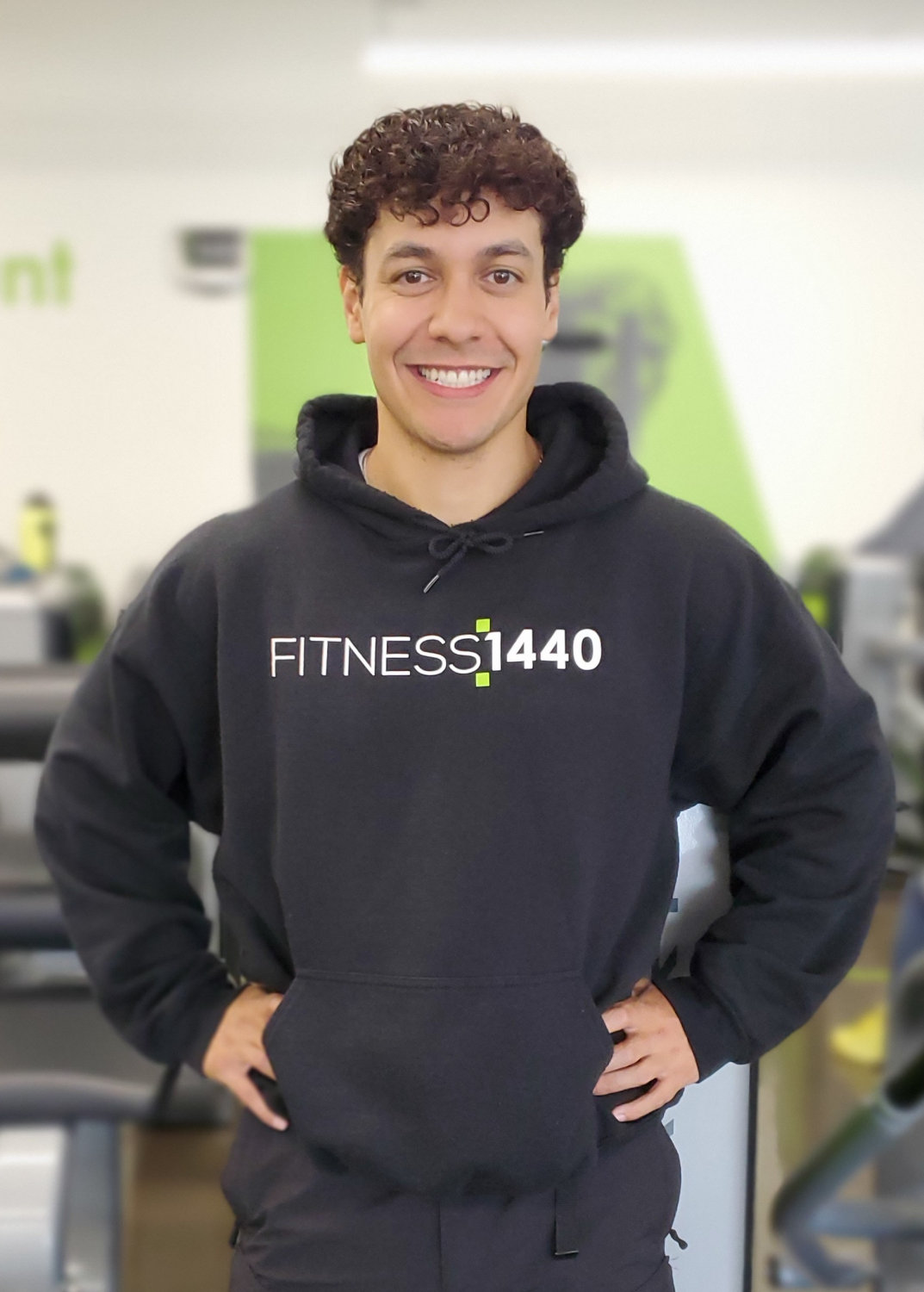 D'Carlo Cilloniz
Personal Trainer
D'Carlo is a graduate of the Personal Fitness Training Diploma program at Mount Royal University. He has always had a passion for physical activity and grew up playing as many sports as possible. From a young age D'Carlo played competitive soccer and later switched to hockey. Team sports taught him leadership and communication skills which helped him become a successful trainer. D'Carlo currently plays in a men's hockey league and co-ed softball but in the past 6 years, his main focus has shifted towards weightlifting. He is very excited to continue his personal training journey at Fitness 1440 Legacy!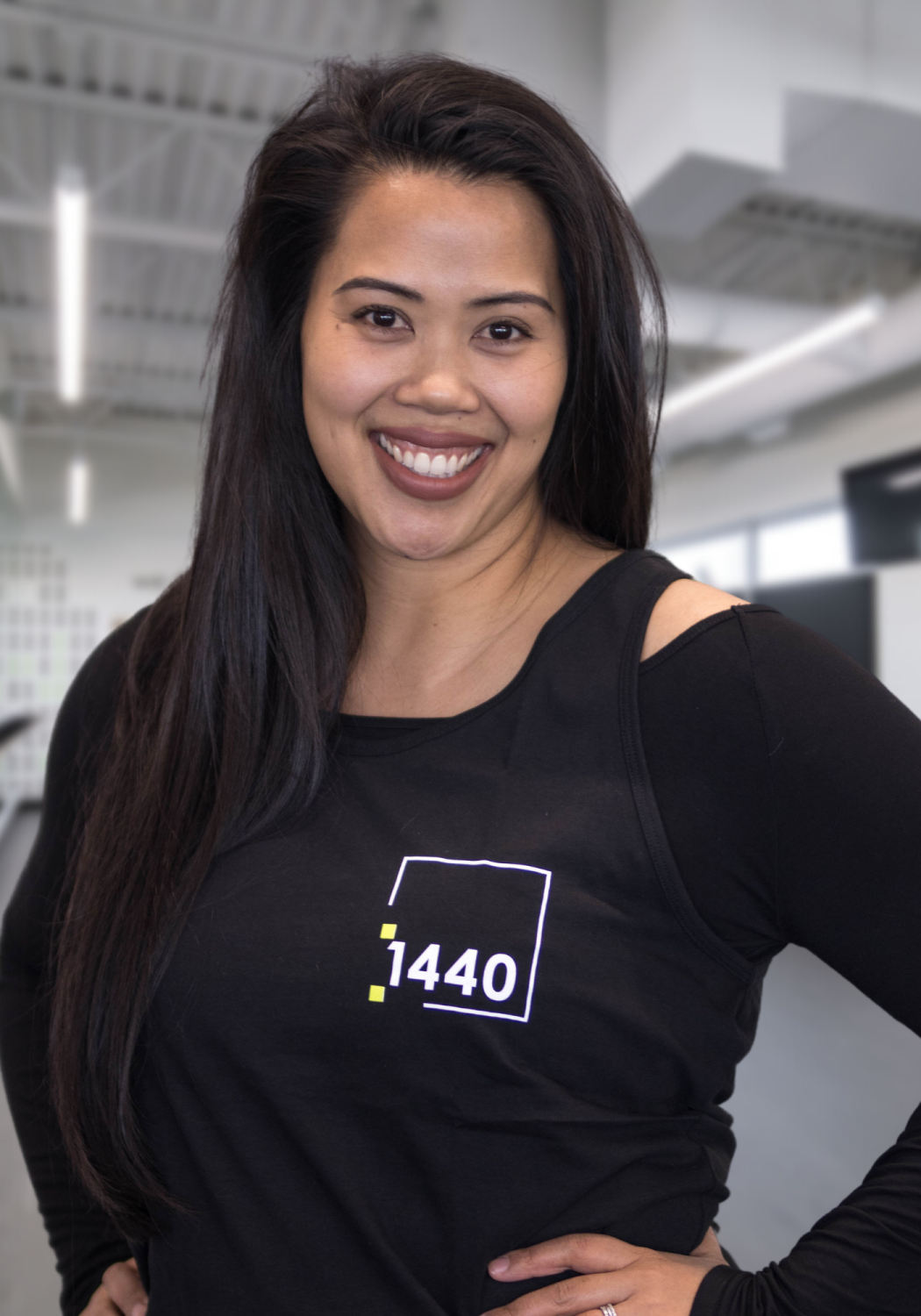 Desiree Parcero
Group Fitness Instructor
Hi friends, Desiree here! I've been teaching group fitness classes for over 7 years and loving every minute of it! I specialize in Yoga, HIIT and Spin classes and I also have my Personal Fitness Trainer Certification through Mount Royal University. I am a wife to my best friend, a mama to my 2 boys and an advocate for helping others live life optimally! Can't wait to see you in class 🙂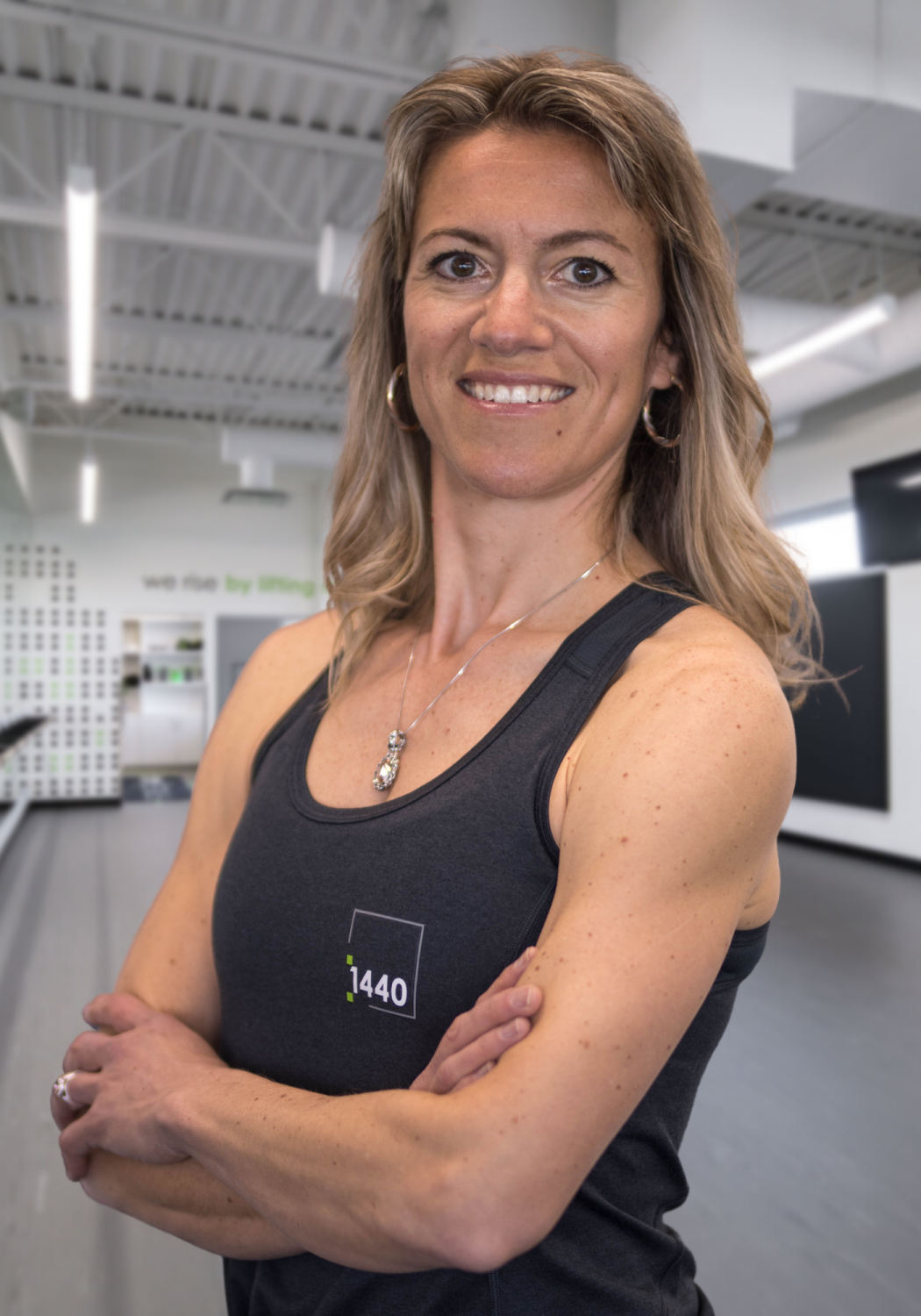 Rita Aiello
Group Fitness Instructor
Rita has been a certified AFLCA group fitness instructor for 20 years. She loves sweating along with her participants in class and dancing when no one is looking and teaches Yoga, Full Body Tone, Pilates and Circuit Training. Rita enjoys being outside with her 2 small children who keep her focused on her fitness.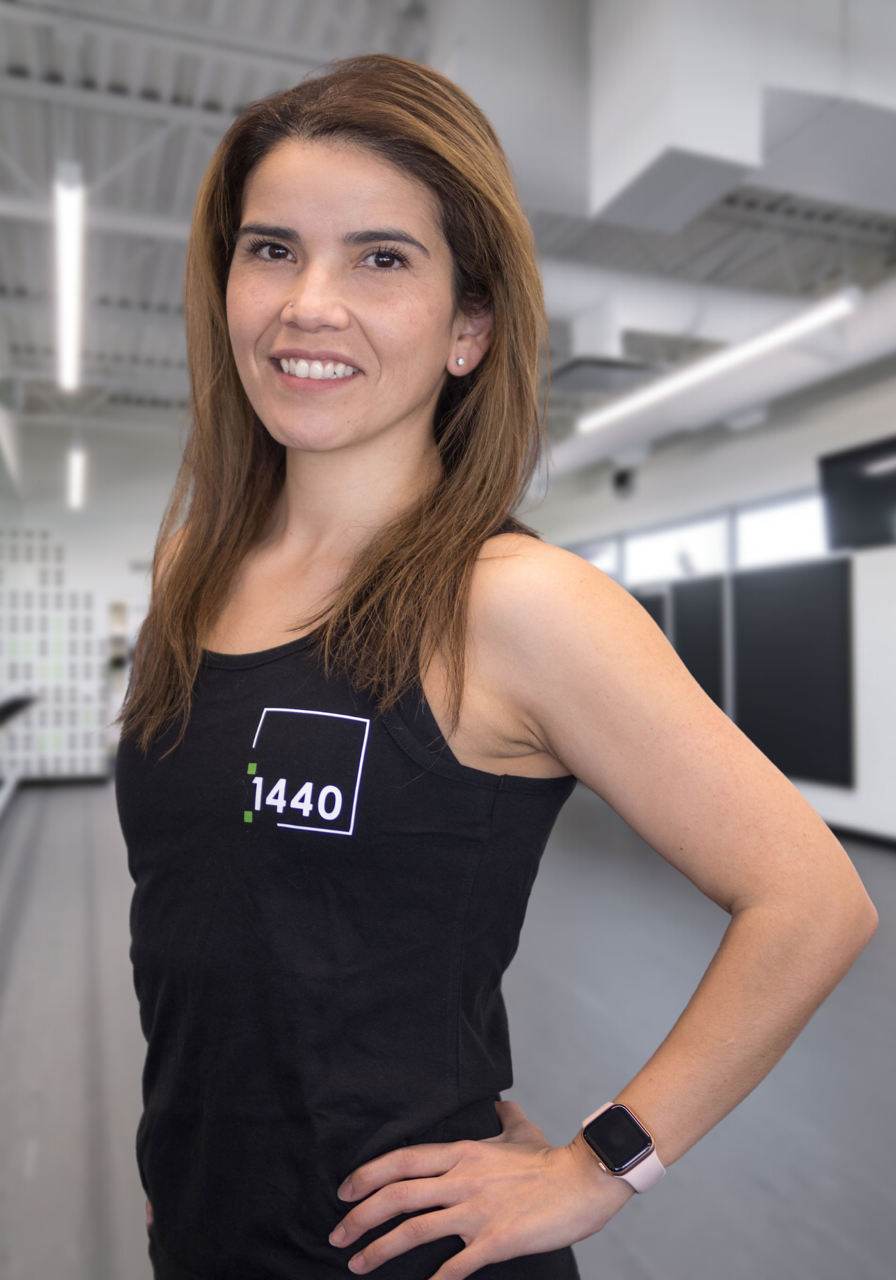 Caroline Vallejos
Group Fitness Instructor
Hi! I am an experienced Barre, Yoga, Spin and Group fitness Instructor. Fitness is my passion, motivating and inspiring everyone to achieve their personal fitness goals to live a healthy, happy and balanced life! I believe movement and community is key to a healthy mind and body connection with ourselves and our community.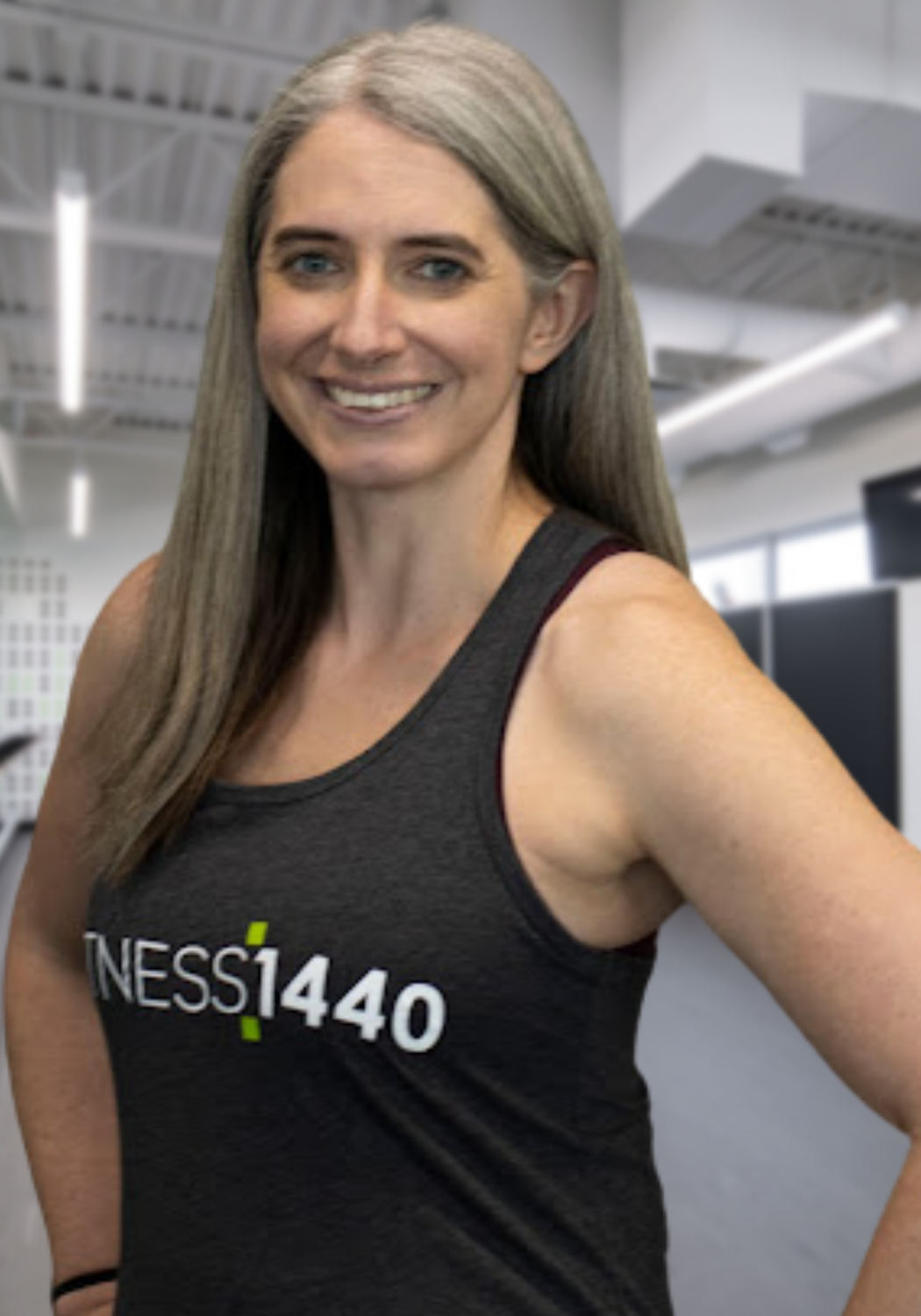 Amanda Pisko
Group Fitness Instructor
You can find Amanda rocking a HIGH Fitness class at Fitness 1440 Legacy! She is an AFLCA certified Group Fitness Instructor, boy mom and avid book worm. She loves a great playlist that will make you forget about how hard you are working out. Burpees, squats and a little karaoke always makes for a fun class!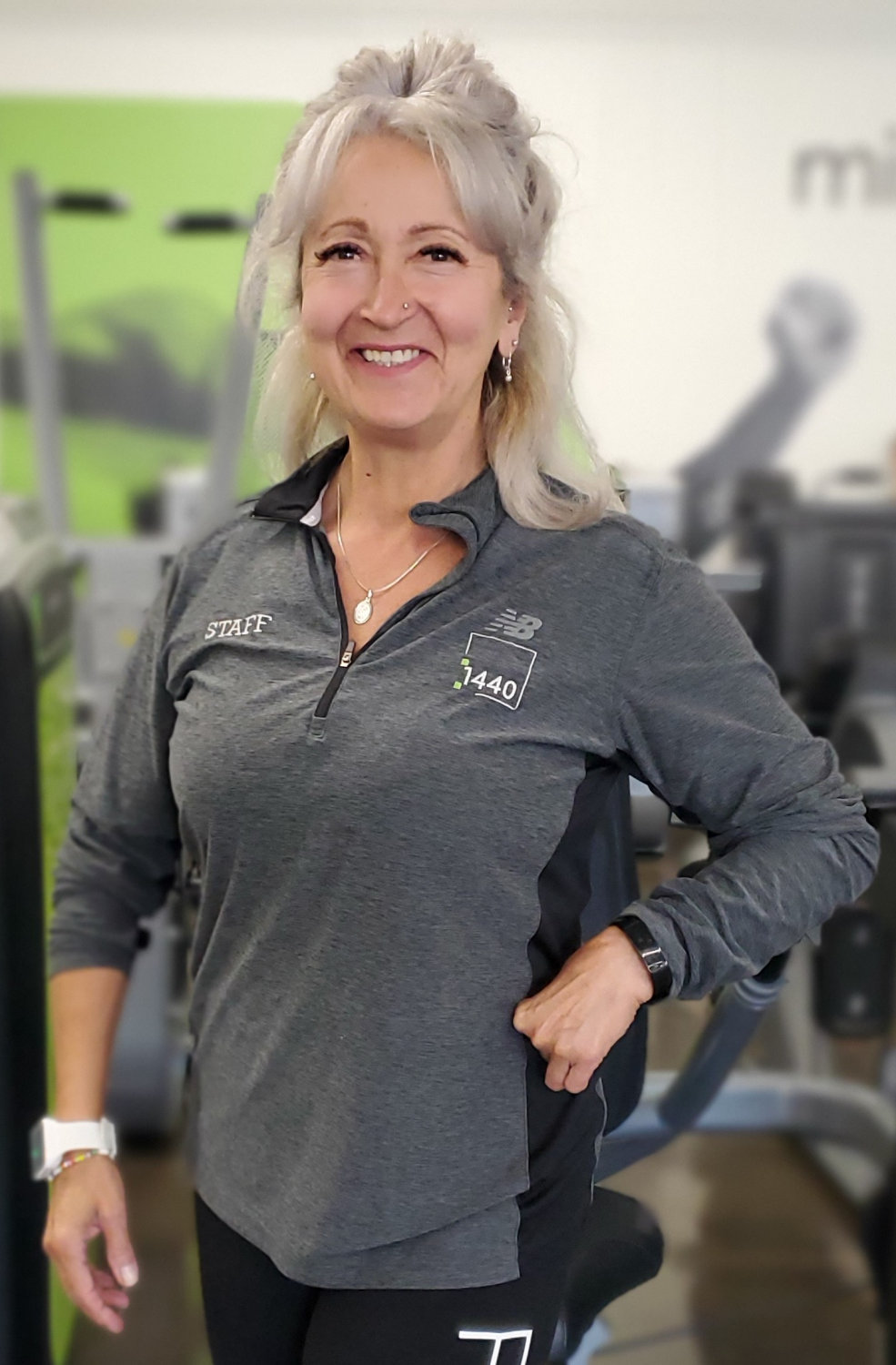 Rhonda Tenant
Front Desk Associate
Rhonda is another beautiful smiling face that greets you as you come into the gym. Rhonda moved from Manitoba to Calgary in the early 80's. Rhonda is an amateur figure competitor who started competing in her mid-Fifties (Wow!) Rhonda loves fishing, golfing and anything outdoors, however Fitness is her favorite activity. Rhonda loves to see our members go through changes and see the way it changes the way they see themselves…. it's very rewarding.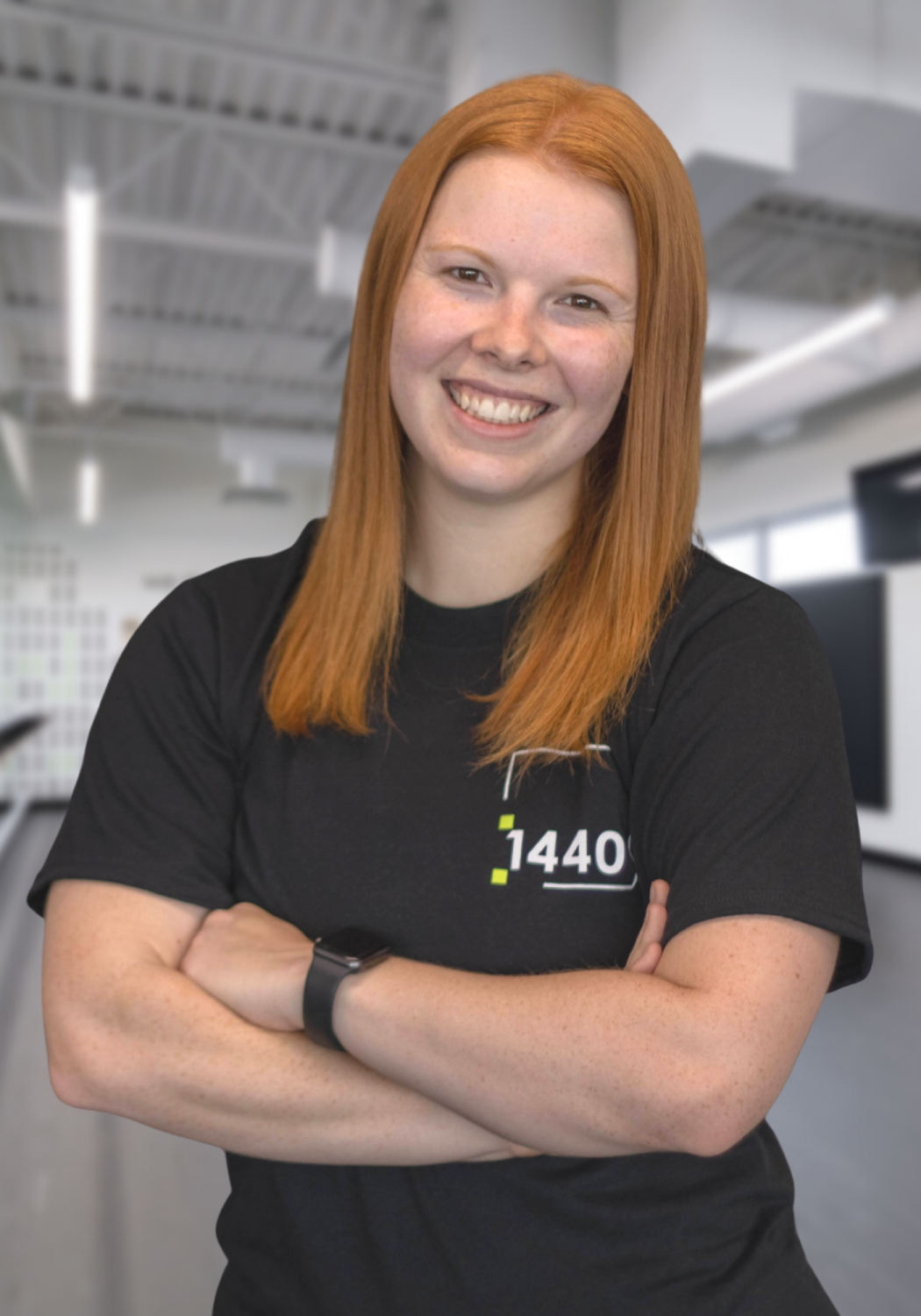 Renee
Renee first started teaching spin in 2021. What made her fall in love with spin was the energy of being in a room with people sweating and moving to the beat on the bike. Since beginning teaching, Renee has developed a love for watching people find their confidence in Fitness and allowing themselves to let go of their day in her class. When she's not on the bike, Renee enjoys walking her dog and trying out new fitness classes.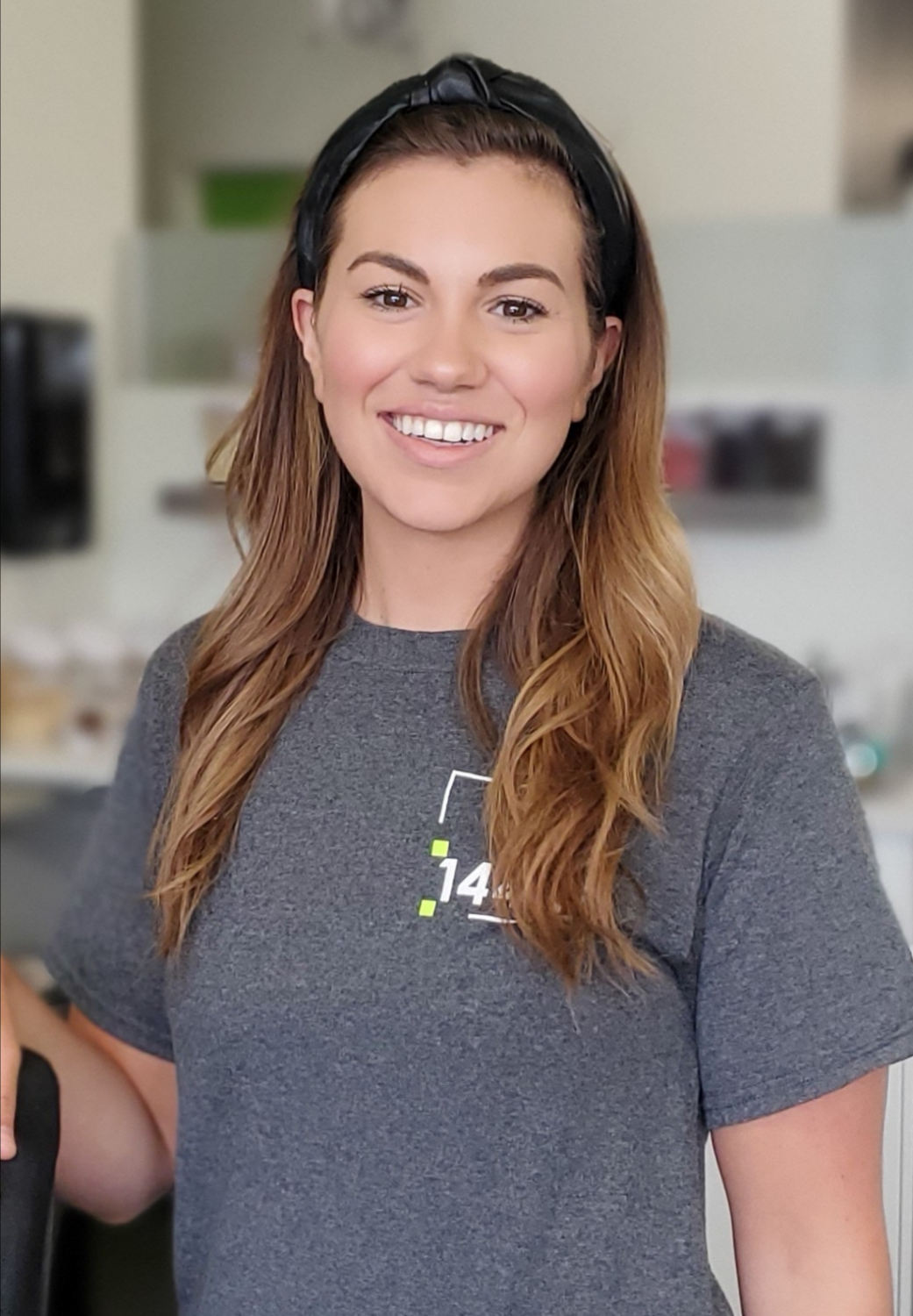 Brooklyn Owen
Front Desk Associate
Brooklyn is currently finishing her Masters in Psychology. Aside from her passion for mental health and human behaviour, Brooklyn advocates for a healthy lifestyle with the goal of including fitness into each day. In addition to enjoying the gym Brooklyn enjoys Snowboarding, slalom skiing and hiking. When Brooklyn isn't participating in these activities, she can be found playing a musical instrument or out with her dogs. All-in-all Brooklyn is excited to join the team and looks forward to watching members grow and accomplish their goals.
Focused On You
We are focused on delivering personalized and innovative training programs to each of our clients. Our trainers, staff, and instructors are always available to help you achieve your fitness goals and improve your overall health.