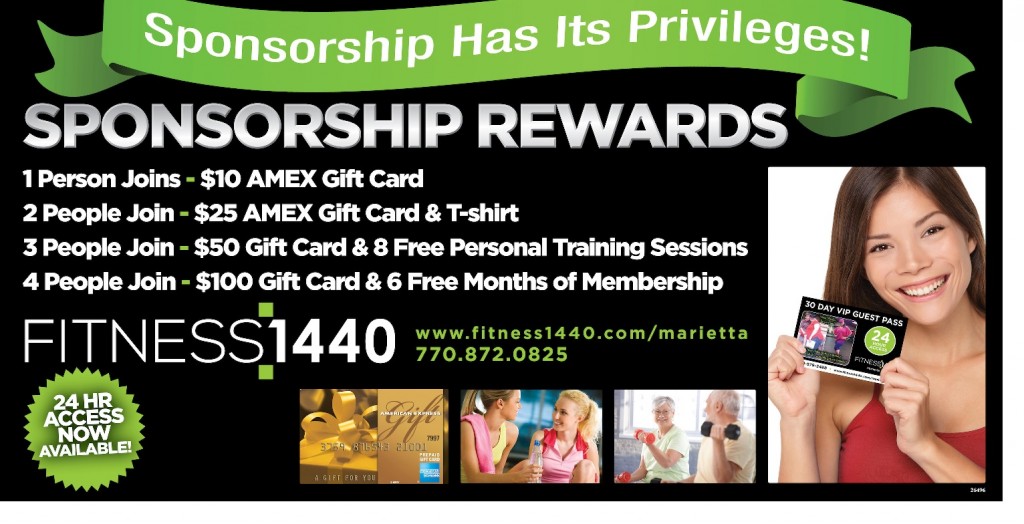 Member Sponsorship Program
New members must enroll in one of our normal priced retail memberships. Members who enroll on Silver Sneakers or Silver and Fit are not eligible with this program.
All Sponsorship prizes will be mailed to the participating member within 30 Days of the new member joining the club.
Sponsorship program will expire on 3/31/2018
As a member you are able to give a guest pass to anyone you like provided they meet the following qualifications:
Must be 18 years or older
Must be a local resident
Must not have used a guest pass within the past 90 days
You don not have to be with the new member when they join to be eligible.