Sandy Plains Chiropractic –  All 1440 members a complimentary Chiropractic consult and exam (a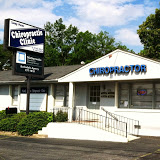 $175 value [XRays not included]). This is a no-pressure offer and exam. We are offering this diagnostically so as your members objectively see their musculoskeletal symmetry… or asymmetry. Normal non-patient massage price is $75; 1440 members will get massages at $65 for a single massage.The 2 packages we have are:3 massages for $180 (each massage is $60) and 5 massages for $275 (each massage is $55)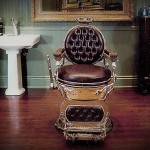 Barker-Jackson master barber is a family-owned and operated business here in Marietta Georgia. Since our original location opened its doors in 2008, we strive to provide our clients with a traditional masculine environment. It's a relaxed professional atmosphere That incorporates vintage barber chairs with Rich Woodtones our team of master barbers are trained to work with hair and skin issues that are specific to men. Other companies may offer similar services but our services, but our services are the best And come with a personal touch Fitness 1440 members will receive a 10% discount on our services. Please show valid gym membership I.D. at time of service

A passion for pets is a friendly local dog daycare/sleepover facility serving East Cobbers for the past 12 years.  They offer the raw food diet, natural dog and cat foods all made in the USA.  Their grooming salon offers blueberry facials and adorable haircuts for your dog, which include nail trimming, and ear cleaning.  The boutique offers rhinestone collars and leashes. Jim and Marcia also offer behavioral training, as well as agility for fun and exercise. Come visit at 1083 sandy plains road, Marietta, ga.   7704274333. 10% OFF for all Fitness 1440 Members

Havoline Xpress Lube Address: 2755 Sandy Plains Rd, Marietta, GA 30066 Phone:(770) 971-7171 – You can be sure your vehicle is getting the best lubricants at Havoline Xpress Lube. We feature only quality Havoline products, designed to provide the very best lubricant performance and engine protection! – Only for Fitness 1440 Members $2.00 OFF an oil change

Laredos Mexican Restaurant Address: 1860 Sandy Plains Rd, Marietta, GA 30066 Phone:(678) 453-3663- Here at Laredos Mexican Restaurant we believe in "Family". That's why we're inviting you and yours to come in and enjoy with all of us, a great meal and friendly atmosphere. Our service is super kind and ready to serve you as soon as you get here, that's our pleasure. 10% OFF ALL orders(excluding specials)

Tires Plus Address: 3525 Sandy Plains Rd, Marietta, GA 30066 Phone:(770) 854-1257- Your local Atlanta-Sandy Plains Tires Plus store is the only source you need for a huge range of tires and a wide assortment of maintenance and repair services. Whether you're shopping for new tires, in need of a quick oil change or experiencing braking issues, our skilled professionals are ready to help keep your vehicle in tip-top shape. We appreciate that you want speedy service at a competitive price — and that's exactly why we make it our mission to provide quick, affordable and effective solutions, as well as money-saving offers and coupons to keep your budget in check.  That's why Tires Plus is the first choice of so many Marietta motorists. Only for Fitness 1440 Members – 10% Off up to $50.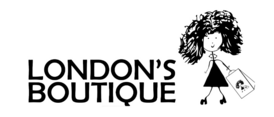 London's boutique Address: 2595 Sandy Plains Rd, Marietta, GA 30066 Phone:(678) 540-6521- The goal of London's Boutique is to inspire women to build confidence, display their style and creativity through fashion.  Also, encouraging women to be comfortable while being stylish, Classy & Fabulous.  Creativity is the ability to make new things or find new uses of existing ideas.  Creativity in fashion means taking chances…deviating from the norm.  It means finding multiple uses for that favorite dress.  At London's Boutique, we embrace Creativity and Individuality. Only for Fitness 1440 Members – 10% Off ALL Apparel.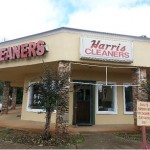 Harris Cleaners 1033 Sandy Plains Rd # A, Marietta, GA 30066 770-420-1887- Harris cleaners is a local neighborhood dry cleaners with fast and friendly service. We offer many specials in addition to what is offered solely to Fitness 1440. We hope to see you on a routine basis for all your laundry needs! Only for  Fitness 1440 Members – 10 Pieces for $33(reg. $4.50 piece)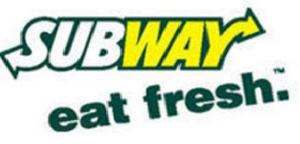 Subway  1860 Sandy Plains Rd #301 (770) 321-2546- The SUBWAY® brand is the world's largest submarine sandwich chain with more than 37,000 locations around the world. We've become the leading choice for people seeking quick, nutritious meals that the whole family can enjoy. Only for Fitness 1440 Members – Buy 6″inch get 6″ sub free w/ purchase of 1 Medium Drink

Zeba Hair Salon –  1401 Johnson Ferry Rd, Marietta, GA 30062 Phone:(770) 578-2818– Welcome to Zeba Hair Salon and Spa.  East Cobb's elite L'Oreal Professional Salon. Our professional hair stylists would like to invite you to experience our extraordinary services and cutting edge techniques.  At every visit you will enjoy the undivided attention of our staff who will go above and beyond to enhance your unique beauty. Fitness 1440 members who are 1st time clients (with Level 1 or up) receive a FREE powerdose treatment when they book a color or cut appointment. Fitness 1440 members can also buy one get one 1/2 off on hair and makeup products by Mirabella or Loreal Professional (excluding profiber products).

Treasure Dawgs Vintage Shops – 678.402.1657 2800 Canton Rd Ste 1000, Marietta, GA 30066. treasuredawgs.net – 10% off (few exclusions) Treasure Dawgs is a nearly 10,000 square foot antique mall with a wide assortment of antiques, collectibles, vintage and homemade crafts. From furniture to comic books, lamps and jewelry to sports memorabilia we have a little of something for everyone. We will even be holding bi-weekly auctions and item consignment services.

Shades Salon – 2790 Sandy Plains Rd, Marietta 770.627.5018 shadessalonmarietta.com50% off 1st haircut with Lucy, Britni, or Lauren. We are a full-service hair salon offering hair design, color and cuts for women, men and children. Our vision, was to create a professional salon with a caring, comfortable, and friendly atmosphere filled with light and warmth.
JC Flowers and Bonsai – jcflowersandbonsai.com – 2745 Sandy Plains Rd #116, Marietta, GA 30066 770.565.3912. 10% off on all floral arrangements –  J.C. Flowers & Bonsai offers beautiful, fresh flower arrangements in Marietta, GA. Our expert florists create the perfect gifts to suit any special occasion. J.C. Flowers & Bonsai also offers quick and easy floral delivery around Marietta. Need flowers delivered across the country? Our trusted network of florists can deliver nationwide. J.C. Flowers & Bonsai also offers same-day delivery services for any last minute gift needs.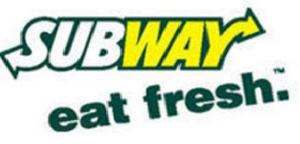 Subway at 2520 E Piedmont Rd, Marietta, GA 30062 770.977.6801. This location only: Buy any meal get a 6″ sub free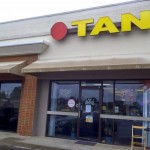 Lani' Beach is a full service tanning salon dedicated to providing you with the ABSOLUTE best tanning experience.Our salon features individual suites for privacy and comfort where you can relax and unwind quickly. We are Smart Tan certified and have 4 levels to make sure you get the best tan ever! If you are looking for that instant tan. Come and try our spray ( Mystic Tan) and look like you just stepped off of the beach. Come to Lani' Beach Salon were the SUN is ALWAYS SHINNING! call today: 770-321-UTAN (8826). Fitness 1440 Marietta members will receive zero enrollment fee and monthly discounts: Level 1 $30, Level 2 $40, Level 3 $50, level 4 $60, Spray Tans $18
We are your #1 supplement source! Nutrition Source offers a large selection of vitamins, minerals, herbs, weight loss products, protein powders, and bodybuilding supplements. ForFitness 1440 Member – Mention this ad and get 10% off your entire purchase!*
*sale items and discontinued products excluded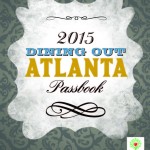 Dining Out Atlanta – Attention Foodies!! Take a culinary tour around metro Atlanta while benefiting a local non profit Open Hand with the Dining Out Passbook with over $1500 in savings to 50 plus amazing restaurants including STK, REEL Seafood, Red Sky tapas, Butcher & the Bottle, Peach & the Porkchop, the Mill Roswell, Zeal to name a few… For the full list go to http://diningout.com/atlanta/product/atlanta-dining-passbook/ make sure use passcode 1440MARPASS2015 to receive your 50% discountand share the love with all your foodie friends!!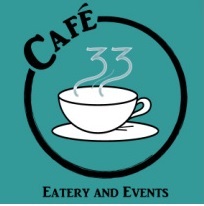 Cafe 33– We were taught early on by our Mom/Mamaw that making time to spend with family and friends around the kitchen enjoying great food was the way to a happy fulfilled life. Stop in before or after your morning work out to get a satisfying, fresh cooked, homemade meal. We have vegetarian and gluten free options and will always work with you on any dietary needs you may have. 2520 E. Piedmont Rd #106, Marietta,GA 30062.770.977.6915. Show your Fitness 1440 key card to receive 20% off any menu item Monday-Thursday between 7am and 10am.

Hand and Stone offers professional Massage, Facial and Hair Removal services tailored to your individual needs. We are open seven days a week with extended hours so you can look and feel your best affordably.Fitness 1440 members receive a special offer of $44.95 for an introductory Facial or Massage.

Legalshield is a 44 year old company offering affordable legal & identity theft services. We have coverage such as unlimited consultation, document review, preparation of Wills & Healthcare Power of Attorney, traffic & moving violations assistance, trial defense, debt collection, and so much more depending on your need.  We also offer identity theft monitoring and complete restoration if ever you are a victim of identity theft, the #1 crime in America, We offer these services to individuals, families, small businesses, commercial drivers. Fitness 1440 members are offered 2 free resources and can purchase plans at our low rates starting at $17.95- up depending on the type of plan best fits you and your needs.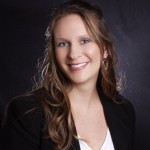 I've been selling real estate full time for almost 16 years in this area.  I've been the head of a top producing real estate team for the majority of those years.  I've been working in this area since I was licensed in 2000 and I grew up in East Cobb!!  I know both the area and the business very well 🙂
You can check out my current reviews on Zillow https://www.zillow.com/profile/julierobinsonproteam/Reviews/
Feel free to take a look at my website – www.JulieRobinsonSellsHomes.com
I'm very much looking forward to working with you.  Thanks and let me know if I can help answer any questions.
Julie Robinson – The Pro Team Keller Williams Realty Atlanta North Associate Broker / Real Estate Sales 3730 Roswell Road, Suite #150, Marietta, GA 30062 direct cell – 404-931-3579, fax – 770-509-5097 email – JulieRobinsonProTeam@Gmail.com
www.JulieRobinsonSellsHomes.com
download my mobile app at https://app.kw.com/KW9MOQNJ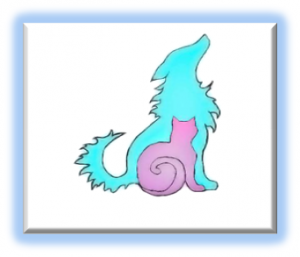 We offer the best pet food for dogs & cats on the market.  Every product is carefully selected and researched for the highest in quality standards.  Before any pet food is even considered, it must be made in the USA and sourced in America,  with the highest quality proteins and fat.  Few exception are Australia, Canada, New Zealand….and now we have our Italian model…Even a product's history is scrutinized.  And finally, it must be in demand by our highly selective customers, much like yourself.   We want our customers to shop in confidence that the products they buy here are safe!     https://www.barkparc.com/home.html