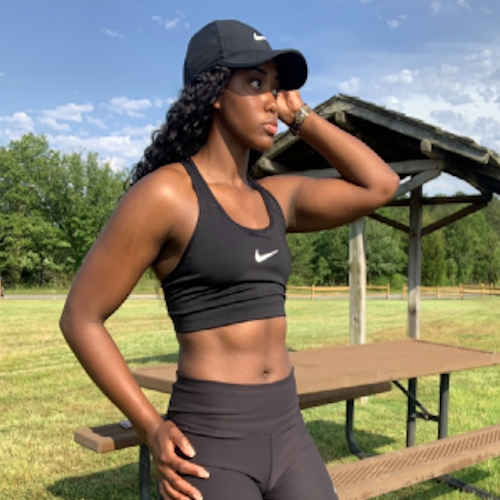 Korrean Nobles or "Bell"
Korrean Nobles or just "Bell". Bell graduated from Mendenhall High School in 2012, and earned a Bachelor's degree in both Criminal Justice and Sociology in 2019 from Jackson State University. Bell joined the United States Army in 2017 in which she served as a Military Police Officer and as a Unit Supply Specialist. It was in the Army that her passion for working out and a healthy lifestyle began. Bell enjoys HIIT training as well as Strength and Conditioning Training. Bell is eager to take on new clients who are ready begin the journey to becoming a stronger healthier version of themselves.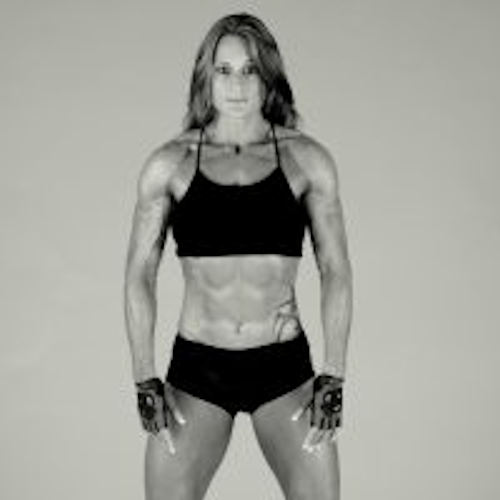 Kimme Wilson (General Manager)
Fitness 1441 Manger Kimme Wilson is a certified personal trainer, certified Sports Nutritionist, and a NPC National Physique Competitor. Kimme spent her entire youth in competitive sports. At the age of 6 her mother took her to an ice-skating party where Kimme not only skated better than all the other children at the party, she immediately and without coaching and training, began skating backwards and doing turns and spins that seemed impossible to those watching.
Her mother hired her a skating coach who helped her compete in local, regional, and national figure skating competitions until she was a teenager. Kimme also ran track on her high school track team and at the age of 18 she walked onto try-outs for the LSU track team and made the team. Shortly thereafter she was hired by the Ice Capades to be a professional Ice Skater. She skated professionally with the Ice Capades for 8 years skating all over the World.
Kimme now lives in Brandon Mississippi with her husband and two children. Kimme specializes in helping other woman meet their physical goals either by training them for a bikini, figure, or physique competition or by setting up a workout and diet plan for those non-competitive clients so they can live happy, healthy lives.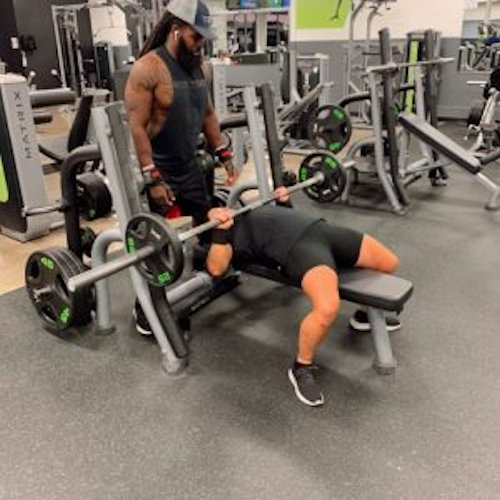 Tony Boyd
Tony Boyd aka T-Boyd graduated from Richland high school in 2007
I got into working out 5 years ago a never looked back.. I love training in strength and condition and getting the absolute best out people.. Pushing them to the points they didn't think they could go.
I am coach in youth sports and have a passion for working with kids. Being able to teach them life lessons through sports and when I sit down with them and have 1on1 conversations.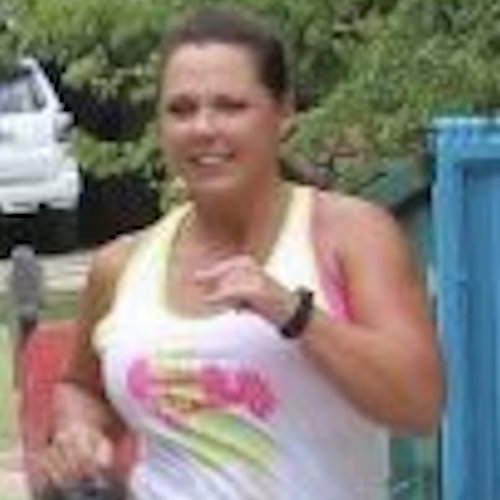 Shannon Verucchi
Shannon Verucchi loves to stay active and her passion is encouraging others to do so also and reach their fitness goals. She is at the gym at 4:30 am working out Monday thru Friday with a couple of amazing encouraging friends then teaches her new fitness class at 5:30 am.
She is currently studying to become a Certified Personal Trainer.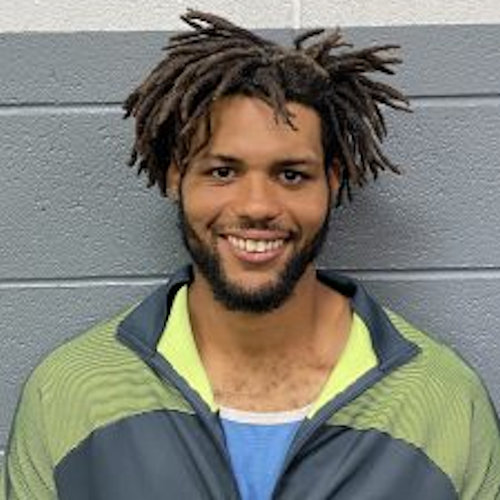 William Mayberry
I graduated from Florence High School in 2010. I started playing flag football at the age of 10 and fell in love with it. I enjoy strength training, conditioning, as well as seeing the accomplishment on my clients face when they push themselves to do better than they expected. I have been training for 1 year and the passion for it is just beginning.