FITNESS 1440 RICHLAND TANNING
Get That Gorgeous, Natural Look
Do you love the healthy, bronzed look of sun-kissed skin but don't have the time to spare sunbathing?
Fitness 1440 Richland will allow you to achieve a fabulous, glowing tan any time of the year. You can use the very latest sunbeds and sunless tanning technology and rejuvenate your skin. Apart from achieving healthy, natural looking tanned skin, using one of our beds has a range of benefits. Controlled exposure to ultraviolet rays at a professional tanning salon can increase the production of vitamin D, help you to combat Seasonal Affective Disorder and is much safer than burning in direct sunlight. Come try one of our beds and then get yourself a great workout.
Health Benefits
– improve appearance
– enhance moods
– increase vitamin D levels.
We have two tanning beds for you to choose from: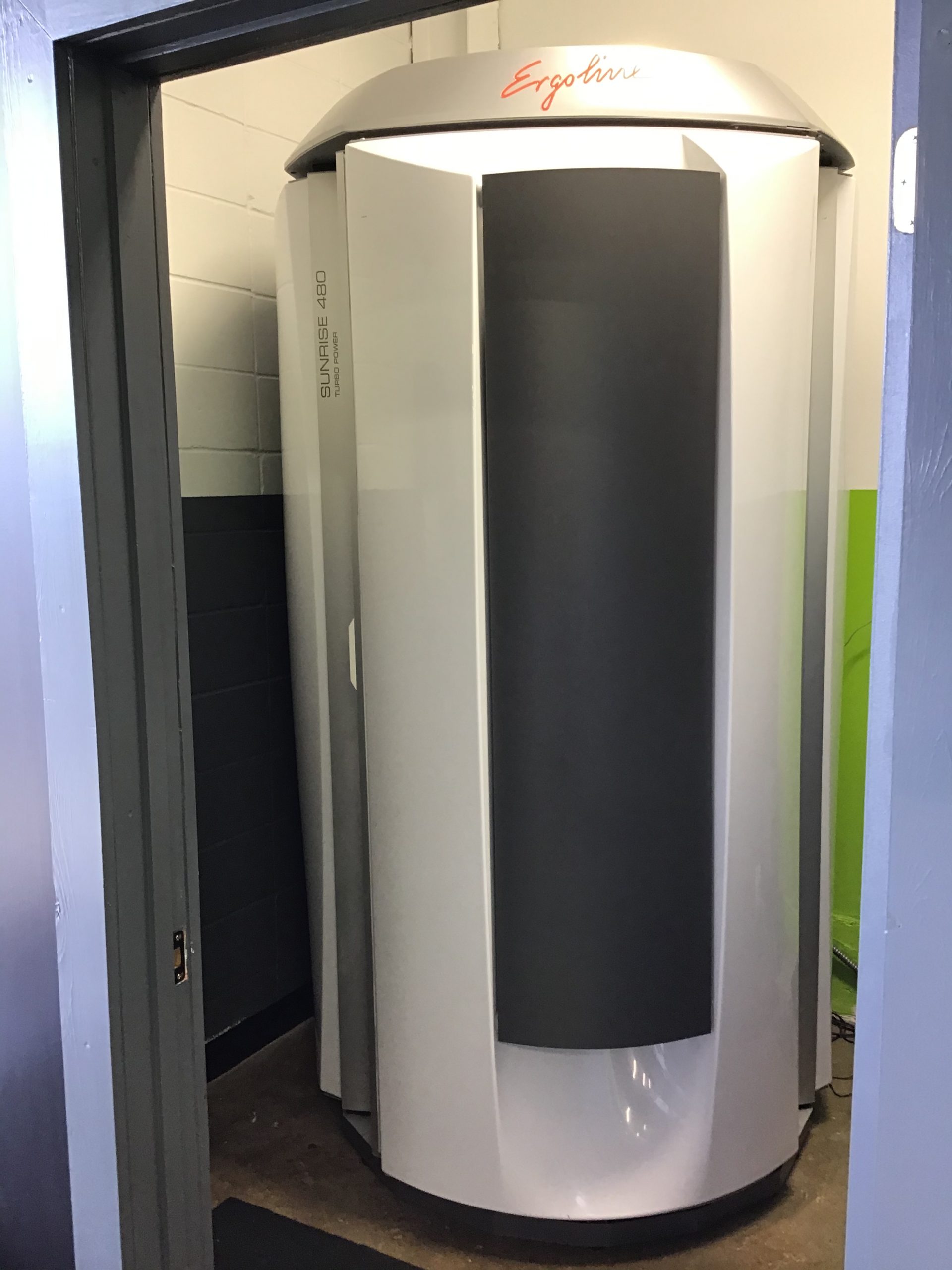 Stand Up Ergoline Sunrise 480
The Ergoline Sunrise 480's tremendous tanning power makes it the envy of all other stand-up units. Generously equipped with 48 x 200-watt Turbo Power UV lamps that are 2 meters tall, it features a quick maximum exposure schedule and ensures total body coverage for your tallest tanners. For music enjoyment, a 3D-Sound system with MP3 player connection and SD card slot comes standard. This allows you to listen to your own mix of music through this acoustically incredible system. You will be able to hear music while maintaining a comfortable body temperature thanks to the Sunrise 480's Silent Cooling ventilation system. This system bathes the entire body in a pleasant flow of refreshingly cool air, yet is whisper quiet. All this takes the Ergoline 480 to extraordinary heights of performance. Max 9 min per session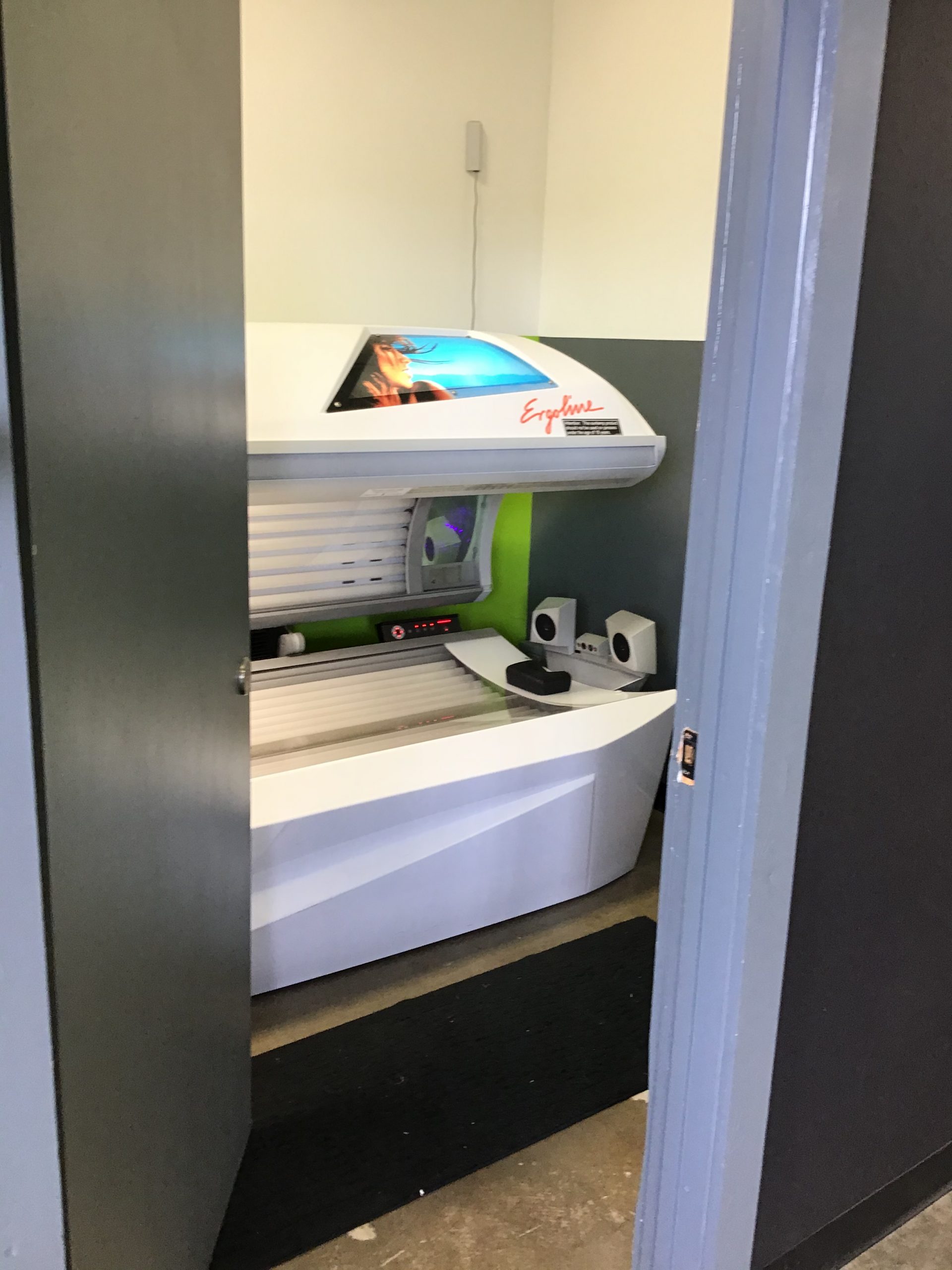 The Passion 34/3 Super Power
lay down bed has plenty of UV performance in a compact shape and redefines the standard in its class. With 34 low pressure UV lamps and available facial tanners that include a combination of three high-pressure units with glass reflector technology and two spaghetti UV-B lamps, this unit is in a category by itself. In addition to its awesome power, this sunbed's spectacular design is beautiful to look at from any angle.
Rules and Hours
Must be 18 years of age
Must wear protective eyewear
Monday – Thursday 8 am-8 pm
Friday 8am-6 pm
Saturday 9 am-1pm
Tanning packets
Single $15
Weekly $25
Monthly $39
3 mos $99