Fitness – Group Classes – Personal Training
EVERY minute COUNTS
The secret is out! In case you haven't heard… classes begin their gradual return beginning tomorrow! We will continue to add more over the coming weeks. See front desk for more info.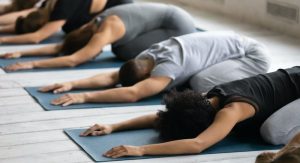 Exciting news beginning today, February 16th!!!
We have worked a way to once again be open 24 Hours!!!
No appointment needed.
Same distancing, cleaning, and mask rules apply.
Same amenities open
Sauna is still closed
Beginning next Monday, Feb 22nd, hours for inquiries and signups will be:
M-Th 9am-12pm and 1pm- 8pm (12-1pm CLOSED for deep clean)
Fri: 9am-12pm and 1pm -4pm (12-1pm CLOSED for deep clean)
Sat & Sun: 9am-1pm
Please send us an email or private message if you have any questions. We will make sure we get back to you ASAP. Please call us to unfreeze accounts if needed.
Please be excited………. we are!
Can't wait to give you all what you truly need!
-Team1440
PS… be on the lookout for classes starting in the next couple weeks.
Personal Training
Plenty of floor space and equipment to engage in your sessions.
Theater
Enjoy your favorite films on high definition televisions while burning calories.
Group Exercise
A variety of classes to inspire our members to achieve their goals.
Sauna
Wind down with some heat therapy to relax your muscles.
Cardio
A generous outlay of all your favorite, modern cardio machines.
Zen Studio
We provided quiet secluded areas for you to stretch, meditate and cool down.
Group Fitness
We offer a variety of classes to ensure that every member can thrive as they achieve their goals, either in a group or one-on-one with a personal trainer.
Our enthusiastic instructors will ensure you have a blast and get results during our energized group workout sessions!
Culture
We are in the business of motivating communities to mobilize and energize one another.