Fitness – Group Classes – Personal Training
EVERY minute COUNTS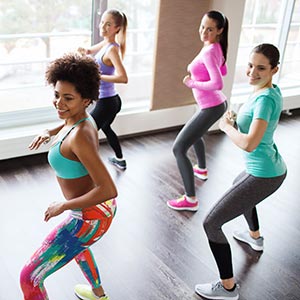 REB3L
Come join the party! REB3L is an exercise class that keeps everyone motivated by creating a dance party atmosphere. A total workout, combining all the elements of fitness – cardio, muscle conditioning, balance and flexibility.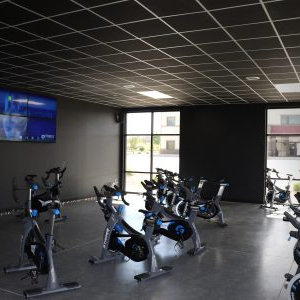 Sprint Cycle
45 minute indoor cycling class. Start pedaling and let go as the music takes you on the ride of your life along various terrains, speeds, and intensities. Each instructor brings their own personal expertise making no two rides the same.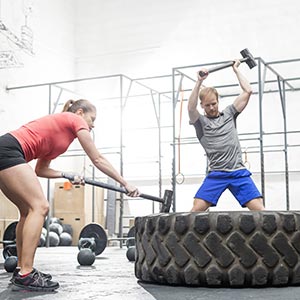 Boot Camp
High-intensity exercise class designed to increase strength, speed, muscular, and cardiovascular endurance.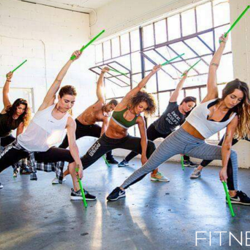 Yoga
Yoga uses slow movements and stretching to increase flexibility, balance and cardio strength. It is also good for relieving stress and promoting relaxation. Yoga has been used as a meditation technique for thousands of years to help you get in tune with your body.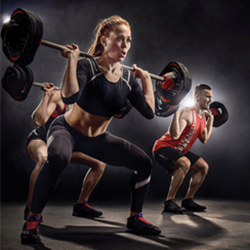 ladies X
We know that women have their own special fitness needs so we've provided a "Women Only" space called Ladies X right in our own facility. Enjoy the workout you want in the privacy you need right here at FITNESS:1440™.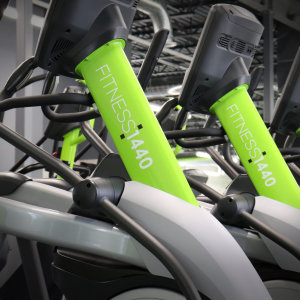 Power 45
Focus on your endurance, strength and power. Half of the class you will work on your cardiovascular conditioning on the treadmill (power walk, jog or run) Each class will have a different treadmill format. The other half of class you will work on strength training.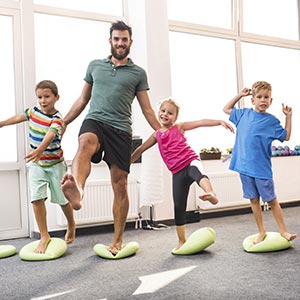 Kids Fitness
Kids Fitness
Fitness can be for all age types and fun for the entire family. At FITNESS:1440™ we enjoy offering kids fitness programs that allow kids to be active, in a safe environment, building a healthy foundation for life.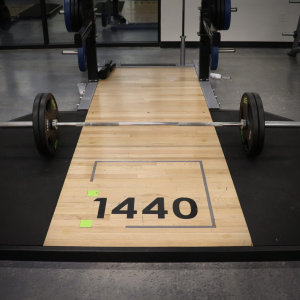 Circuit Training
Move through a series of circuits, combining both cardio and weights in this total body conditioning class. Instructors will have the option to utilize the indoor/outdoor turf, cycle room, target 24, fitness studio and cardio area of the gym to provide you with a total body workout. Do you like to change it up? No two classes will be the same!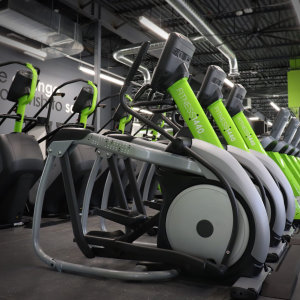 Cardio
Build your cardiovascular fitness in a variety of calorie torching workouts. Cardio can be the basis for a healthy lifestyle and FITNESS:1440™ can help you find the style that is right for you.
Gym Features
Group Fitness, Personal Training, Indoor & Outdoor Training Turf Area, Cardio, Free Weights, Heart Rate Training, Sauna, 24 Hour Facility, Guest Privileges, Locker Rooms & so much more!


We've developed a simple, proven, science-based exercise program that redefines physical training, maximizes your total gym experience, and helps you achieve your fitness goals.

How it Works
With an open class format, Target24™ is designed to match each member's unique desires and fitness objectives. When each member signs on, they meet a highly-skilled and certified personal trainer to determine the specific goals they'd like to achieve. Three benefits of the Target:24™ program include: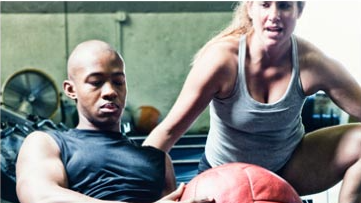 Focus
Through technology, each member's performance is displayed on interactive screens throughout the gym. This ensures they stay focused on their goals.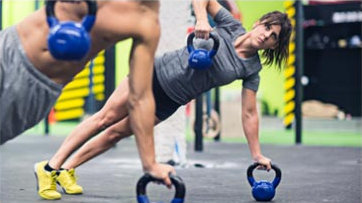 stimulation
Members go through twelve 30-second intervals four times. The routine changes every 30-days to maximize muscle and mind stimulation.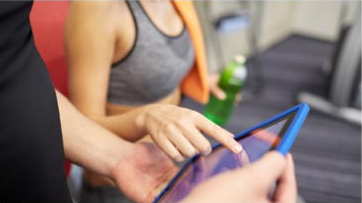 Results
During a member's workout, their heart rate will be displayed throughout the club. This ensures that each member will get the most efficient workout every time.
Culture
We are in the business of motivating communities to mobilize and energize one another.