Are you ready to REACH YOUR GOALS?
LIVE THE DREAM at Fitness:1440 is a more-than-just fitness program to give you every tool possible to reach your dreams. It's not just about personal training, it's about lifestyle training and empowering you to succeed at reaching your goals whatever they may be.
As part of the LIVE THE DREAM program, you get 50% off personal training packages, group fitness classes, meal plans, and nutrition education, even grocery shopping tours to give you every opportunity and ounce of support you need to be successful.
PROGRAM LAUNCH: New groups start the first Monday of every month
PROGRAM COST: $599 — but you have the chance to EARN YOUR MONEY BACK if you achieve your goals by the end of the program.
Make the investment in your health that truly pays off one way or another and making Living the Dream your reality!
Join those who learned how to LIVE THE DREAM.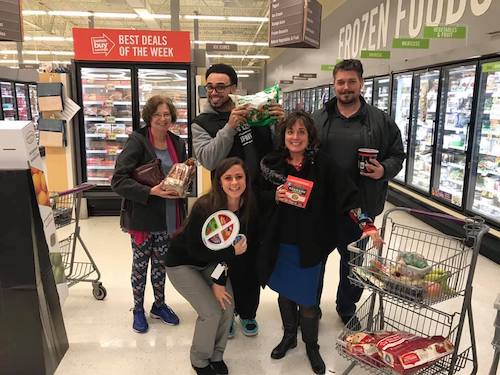 "I started the Live The Dream team 11 days ago and I'm down 6 pounds it's been a lot of hard work and I have followed a meal plan but I'm loving this program. The trainers are very helpful and are always happy to answer any questions. I love the Target 24 class it's hard but it's a great workout and it builds endurance. The one on one personal trainer is also great she helps me achieve my weekly goals and keeps me motivated. Thank You, Scott, for getting this program started I really love it and Fitness 1440."
— Melissa Cutright, Past Participant
Want more information on the upcoming 
Live the Dream program 
launch?