Obesity is one of the most prevalent health problems in America today, giving physicians an increased role in its treatment.
What is Medical Weightloss?
We believe in the value of a doctor-supervised weight loss program. Fitness 1440 has partnered with MD Wellness & Aesthetics to bring you the most effective, affordable, weight loss program available. Our physician, Dr. Brian Campbell, will provide the expert treatment and guidance necessary to help you achieve your weight loss goals. Losing weight is a lifestyle change and even the slightest physician involvement may enhance outcomes.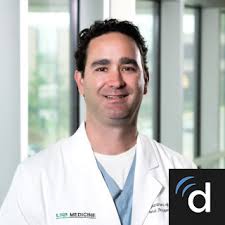 Meet Dr. Campbell
Dr. Campbell is a graduate of Emory University School of Medicine. He is a board-certified anesthesiologist and has been the Medical Director of MD Wellness and Aesthetics for the past six years. Dr. Campbell has extensive experience in nutrition, weight loss and hormone replacement
Why an Injection?
The process of absorbing B12 is complex. An injection is used for the best optimum absorption. Injections have a large advantage over diet and oral supplements because they bypass the gastrointestinal tract and allow for direct access into your body's bloodstream. The injections are dispensed at Fitness 1440 and can be administered by our staff or can be taken home to do yourself.
FITNESS 1440 6 MONTH WEIGHT LOSS PROGRAM
Our 6 Month Program is broken into 6 "Rounds". Each 4-week Round includes a physician review and 4 weeks of injections. Our program is physician-supervised with an initial medical intake for approval into the program and reviews at the beginning of Rounds 2 & 3 to monitor your progress.
Round 1: The Initial Round includes a physician review of your Medical History and Informed Consent plus the cost of your 4-week Injection Package.
Rounds 2 & 3: Each of these Rounds includes a physician review of your Medical Progress Report plus the cost of your 4-week Injection Package.
Rounds 4, 5 & 6: Cost of your 4-week Injection Package.
SLIM DOWN
A supercharged Vitamin B injection containing B1, B2, B3, B6, and B12 for energy, increased metabolism, immunity, digestion, and skin health. Also containing MIC- Methione to prevent excess fat build-up, Inositol to aid in metabolism and reduce blood cholesterol, and Choline to support liver health.
DISCLAIMER:  The above information has not been evaluated by the Food and Drug Administration. These products are not intended to diagnose, treat, cure, or prevent any disease.
ENTER YOUR INFORMATION TODAY: