Fitness – Group Classes – Personal Training
EVERY minute COUNTS
SPRING IS HERE! 
It's time to make those GOALS a REALITY!
Why wait any longer???
We are here to help YOU!
Here at Fitness:1440 McDonough, our personal trainers are here to help you reach your fitness goals!
Why should you do personal training? You may ask… Well, here are a few reasons…
You've never been in a gym before, or you've just never worked out.
You have a previous injury or health complication.
You need help with form and machine guidance.
You've been working out on your own for awhile, but not seeing progress.
You've been working out for a while, seen progress, but now you are bored and need professional inspiration.
If you feel like you fall under one of these categories, then personal training is what you've been looking for!
What will you get from personal training?
Personal Plans
Motivation
Accountability
Faster Results
Proper Technique and Form
Expert Instruction and Injury Prevention
Sounds great right?! So how do you get personal training here at Fitness:1440 McDonough?
The first step, is to have a FREE one-on-one assessment with one our of our personal trainers. During the assessment, you will talk to the trainer about your goals, what has and hasn't worked for you in the past, and other various things to give the trainer an understanding of where you're at, and where you want to be. Also, you will be physically assed, to see where you're at physically so the trainer knows where you should start to properly reach your fitness goals.
You'll also get all the information you need about our gym, and about all the gym offers such as; personal training, classes, and memberships.
SO WHAT ARE YOU WAITING FOR!?!!
Give us a call at 678-782-6566, or come on into see us at 294 Racetrack Rd, McDonough, GA 30252.
Personal Training
Plenty of floor space and equipment to engage in your sessions.
TRX Indoor Turf
1500 ft² TRX turf area for functional training and TRX group classes
silver sneakers
We accept Silver Sneakers at Fitness:1440 Gym in McDonough
free weights
5 pounds up to over 100 pounds.
Cardio
A generous outlay of all your favorite, modern cardio machines.
strength training
State of the Art Training Equipment
target:24
24-minute interval training classes with heart rate monitoring and performance tracking
Group Fitness
We offer a variety of classes to ensure that every member can thrive as they achieve their goals, either in a group or one-on-one with a personal trainer.
Our enthusiastic instructors will ensure you have a blast and get results during our energized group workout sessions!

We've developed a simple, proven, science-based exercise program that redefines physical training, maximizes your total gym experience, and helps you achieve your fitness goals.
How it Works
With an open class format, Target24™ is designed to match each member's unique desires and fitness objectives. When each member signs on, they meet a highly-skilled and certified personal trainer to determine the specific goals they'd like to achieve. Three benefits of the Target:24™ program include: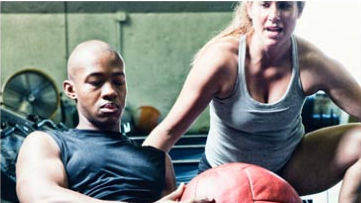 Focus
Through technology, each member's performance is displayed on interactive screens throughout the gym. This ensures they stay focused on their goals.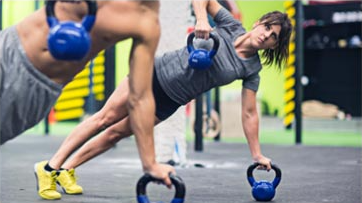 stimulation
Members go through twelve 30-second intervals four times. The routine changes every 30-days to maximize muscle and mind stimulation.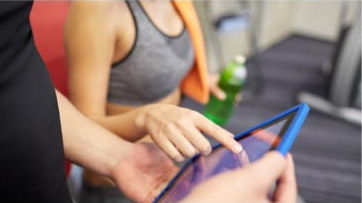 Results
During a member's workout, their heart rate will be displayed throughout the club. This ensures that each member will get the most efficient workout every time.
Culture
We are in the business of motivating communities to mobilize and energize one another.